"How much does a fishing charter in Galveston cost?" One of the most common, yet challenging questions I get on a day to day basis from potential guests that are looking to reserve a fishing trip. An interesting saying comes to mind immediately that'll hold true for Galveston fishing charters: "There's a boat for every budget!"
In the planning process for your next fishing trip in Galveston, it's critically important to clarify a couple things before you complete your reservation to help you navigate the process and find the right boat within your budget:
Trip pricing will vary by the size of the group, type of charter boat, type of fishing charter.
These are not my prices, just a simple guide to help you find the right fishing charter in Galveston
If a price seems like a "great deal" or really cheap, there's probably a reason for it or a hidden fee somewhere.
Most boats in Galveston can carry up to 6 people per boat. With more people, most companies can add additional boats to accommodate larger groups of any size. This can create a great opportunity for the group to have their own fishing tournament, for no additional cost, and someone gets to take home the most important catch of the trip: Bragging rights as the group fishing champion! If you have a large group on the same boat, your options are very limited. This will need to be on a "party boat", more about that next, and there just aren't many of them in Galveston.
Most fishing boats in Galveston offer private charters, with a set price for the trip. There may be a base charge and additional cost for extra people, but the overall trip will only have your group on the trip with the captain or captain and deckhand. The other kind of fishing boats in Galveston are known as "party boats" or "headboats". These are public charters priced per person, or per head, and may carry 100 people on the trip mixing many different "parties". So when you get referred to a "party boat" after calling someone for a fishing charter… don't worry, it's not that kind of party.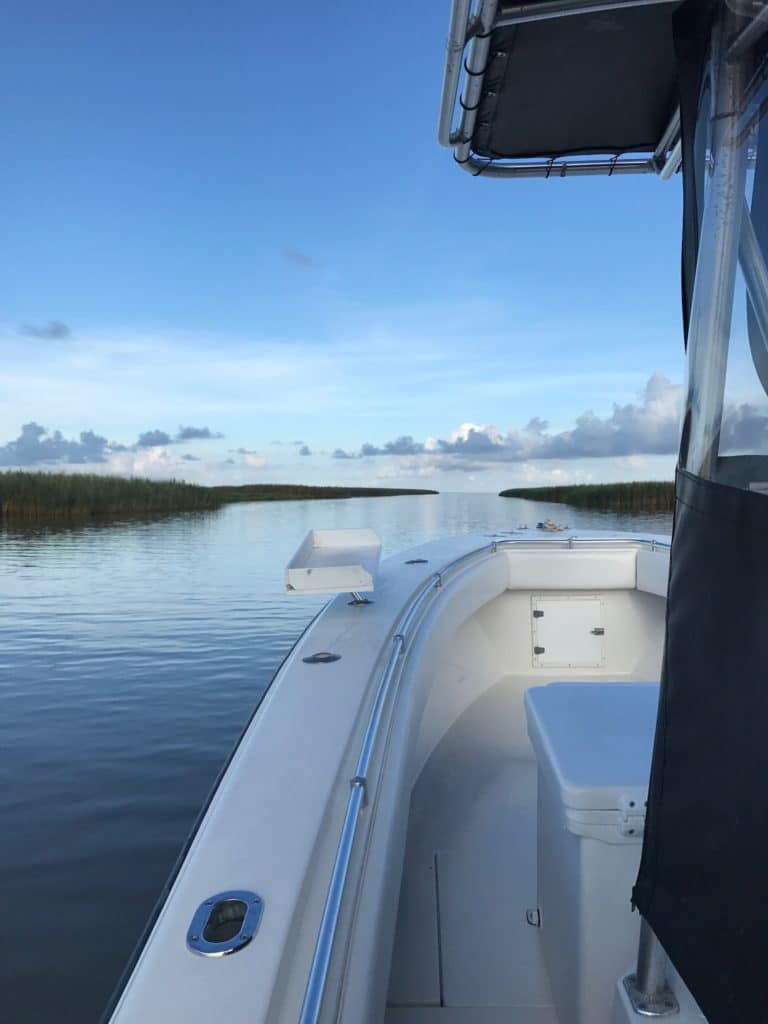 The most budget friendly fishing charters in Galveston are on party boats.
A boat with 100 people has a hard time moving from spot to spot during the trip if the fish aren't biting and a very easy time getting tangled up because there might be 60 people fishing with you shoulder to shoulder. But the price is right!!! For right around $20/person, you can enjoy a fishing trip and have the opportunity to catch fish on a half day trip. You can also go deep sea fishing for around $120/person and spend all day on the water fishing too. There's simply no private charters, at least that I'd trust or recommend, that can compare to the prices of a party boat.
The best overall fishing experience is likely on a private charter.
There are many more boats to choose from when it comes to selecting a private charter, but the overall experience is just very different when it's just your group with the captain and crew. When it's time to move locations, it's not an extended process… when something gets tangled, it can be handled more quickly too. There's definitely a difference in price, but it comes with a better fishing experience and likely catching more fish too. Here's a quick pricing guide for what to expect for fishing trips in Galveston:
A low price may get your attention, but after a couple hidden fees it really won't be worth the illusion of savings. Some charters may have a low price, but charge for additional people or to fish with live bait. Others may charge for fish cleaning or the service of a deckhand for the trip. These all have an impact on the price and the experience you'll have on the trip as well.
When it comes time to pick out your next fishing trip, this guide should help you understand what to expect and how to answer that question a little better. So when it comes time to complete your fishing charter reservation, you can rest assured that "there's a boat for every budget" and a great fishing trip awaits you in Galveston.