Galveston shark fishing for: Big Sharks! Also Jack Crevalle, Bull Redfish, King Mackerel, Tarpon, and other big fish along the Galveston Beachfront
About Our Shark Fishing Trips
This is a specific type of trip with typically one thing on the agenda…. SHARKS!!!!!!! Although we may spend time to catch a few fish for dinner, the majority of the time will be spent looking for, and ideally catching lots of sharks along the beachfront and nearshore waters of Galveston. 
Shark fishing in Galveston is typically good in late spring to late summer, May-September. The best time of the year is definitely in late july to the middle of September! That's when they are most abundant and plentiful around Galveston. Also when we have the chance at catching a big shark too!!!
Sharks can be caught on a variety of different live and dead baits, drifting and bottom fishing. They're hard fighting and really fun to catch, although we don't particularly like to keep them since they're not great to eat. However, there are plenty of people out there that really enjoy eating shark, and we do allow legal sharks to be kept as long as it will be eaten and not wasted. As long as it is a legal species to harvest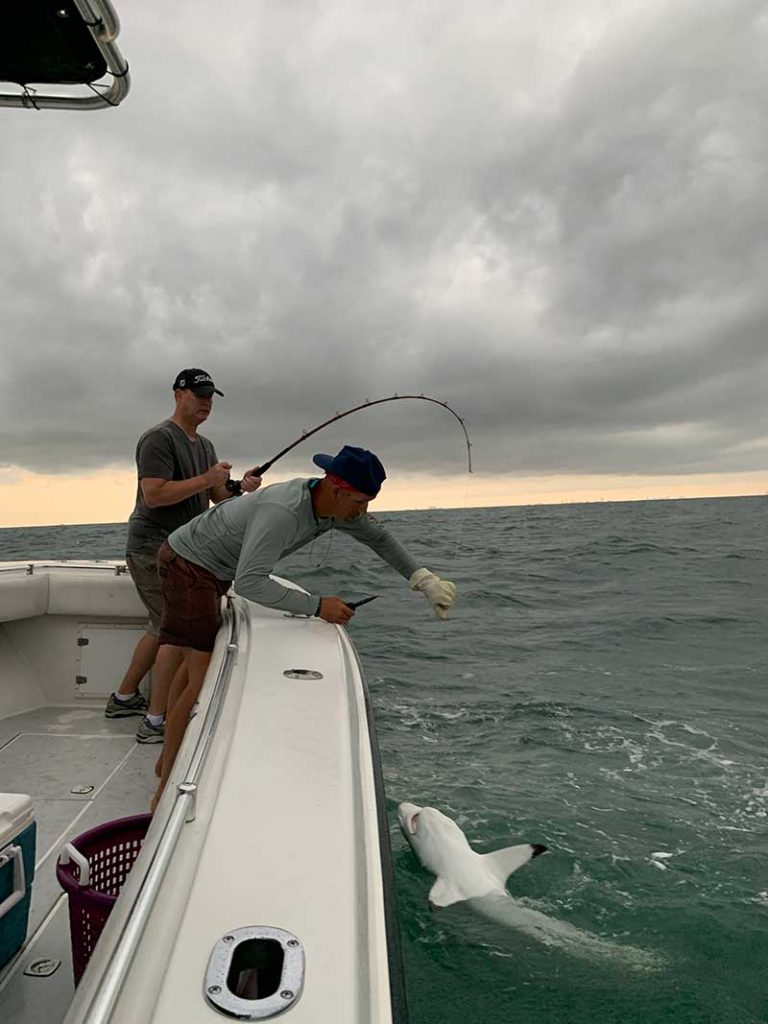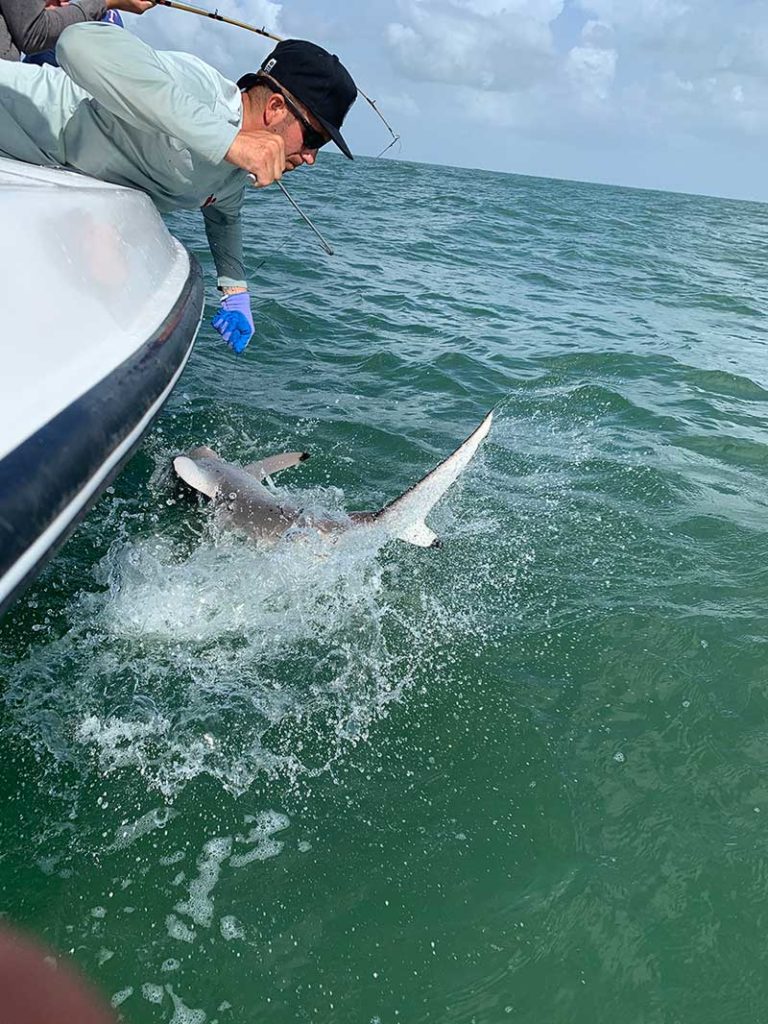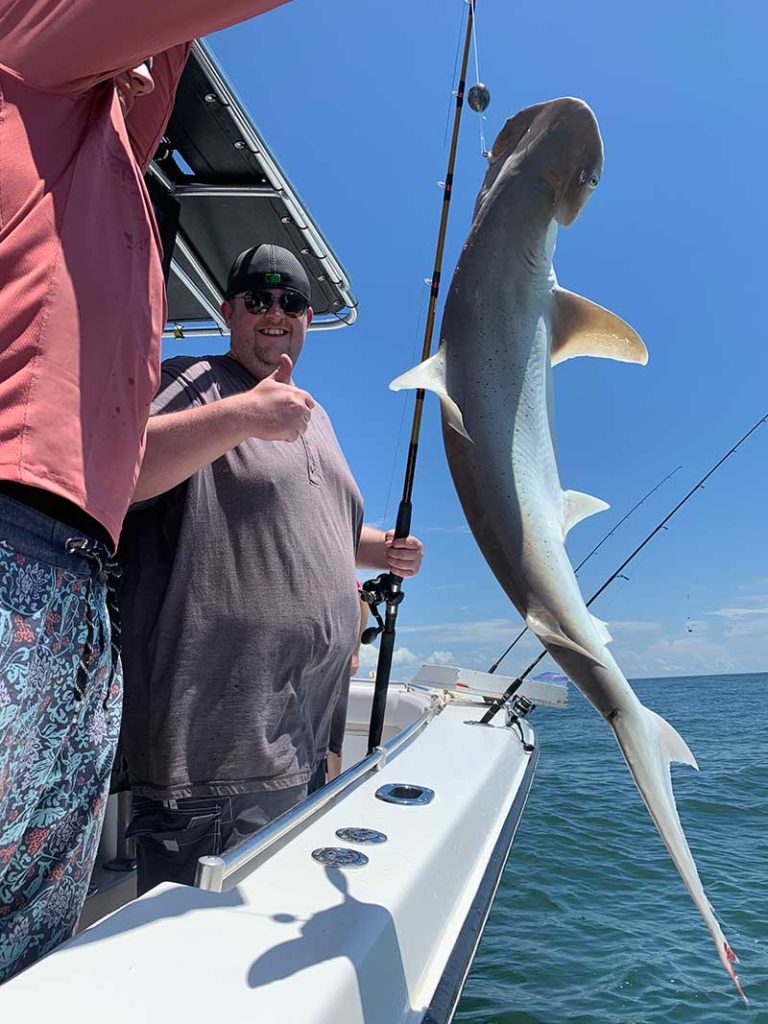 We offer morning and afternoon half-day 5 hour trips for shark fishing in Galveston for up to 6 people per boat, and often have great catches from both trips as well. So don't worry if the morning isn't available for the date you had in mind. This also allows you to sleep in and relax for the morning or enjoy a great afternoon on the beach in Galveston after your fishing trip too. Our online bookings have availability for trips in real-time as well, we recommend booking ahead to ensure your preferred date.
If this is your first shark fishing experience; don't worry, free fishing lessons are included!!!
We also provide all of the rods and reels, fishing tackle and bait for the trip, there's no fuel surcharge, and we also include fish cleaning! All you'll need are snacks, drinks (no glass), and a fishing license. We have a cooler on board (with cold beer!!!) to put drinks and snacks in, but feel free to bring your cooler as well. Remember that your captain and crew work hard to ensure that you have a great experience on your deep sea fishing experience, you can show them your appreciation with a 15-20% tip and a 5-star review online. Both are greatly appreciated.
This trip is usually fishing within 20 miles of Galveston. Common species can also include king mackerel, spanish mackerel, red drum, cobia, tripletail, and others. The length of the trip is measured from dock to dock and starts at the scheduled time for the trip. We try our best to stay on time, as there are often multiple groups scheduled during the day to go fishing.
FAQs About Galveston Shark Fishing
Or use the calendar below to select your date

Shark!! We wanted to do something fun with our children (17,16,&13) before school started and this was it. Every one had a great time and I'm sure these memories will be cherished.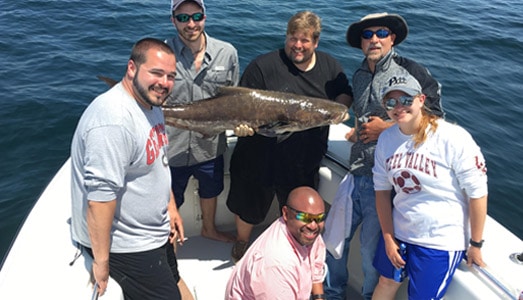 Fishing for Red Snapper, Kingfish, Ling,
Amberjack and more.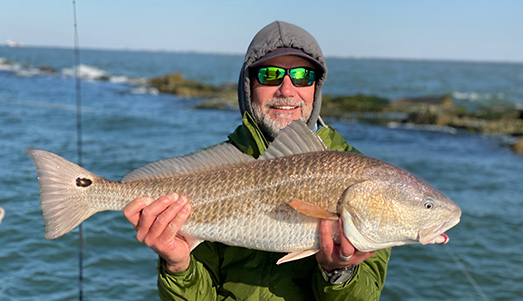 Bay & Jetty Fishing Trips
Fishing for Redfish, Speckled Trout, Sheepshead and more.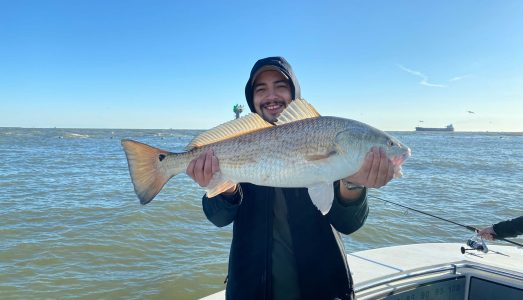 Nearshore/jetty Combo trip
Fish the bay, jetties or rigs depending on the conditions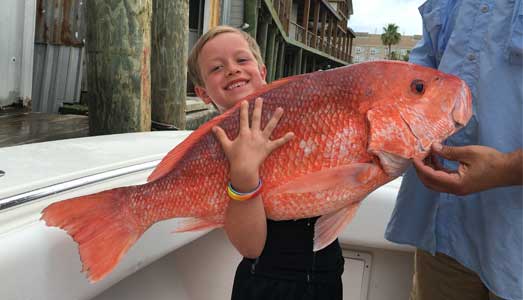 A special trip fishing offshore for huge Red Snapper!