Galveston Nearshore / Jetty Combo Fishing Trip
Fishing the Galveston jetties, beachfront and nearshore rigs for a variety of species including trout, redfish, sheepshead, sharks, and more. Great for all ages and experience levels. Book your nearshore/jetty combo trip now!
About Galveston Nearshore & Jetty Combo Fishing Trips
The nearshore/jetty combo trip is one of the best fishing experiences we have to offer! It combines two of our most popular offerings into one great fishing experience to ensure you have a wonderful time on the water. Typical trips include light tackle fishing at the Galveston jetties and along the beachfront as well as fishing for bigger species at the nearshore rigs and bottom structures. Throughout the year, we catch a variety of species like trout, redfish, sharks, king mackerel, spadefish, Spanish mackerel, and Cobia. 
We can customize these trips to fit the needs of your group and we also have the option to stay in calmer waters if the weather doesn't cooperate too. This is one of the best trips that Galveston has to offer and the best opportunity to enjoy the very best that Galveston fishing has to offer!!!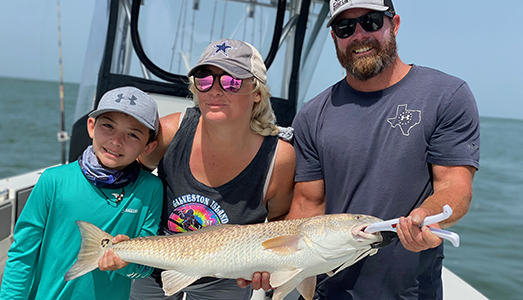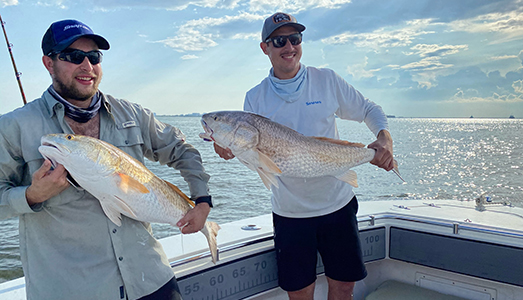 FAQs About Galveston Nearshore / Jetty Combo Fishing
Or use the calendar below to select your date

Had an AWESOME time fishing with Capt Shane! Caught tons of fish. We will be back.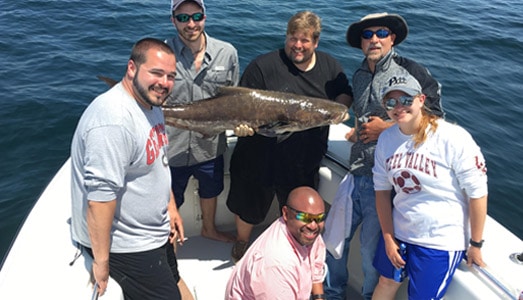 Fishing for Red Snapper, Kingfish, Ling,
Amberjack and more.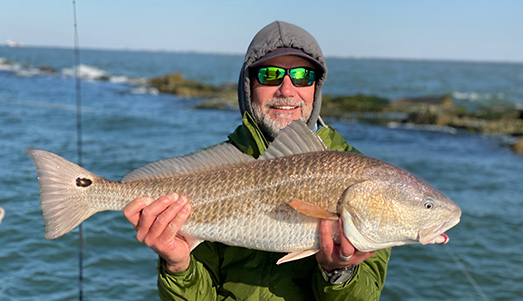 Bay & Jetty Fishing Trips
Fishing for Redfish, Speckled Trout, Sheepshead and more.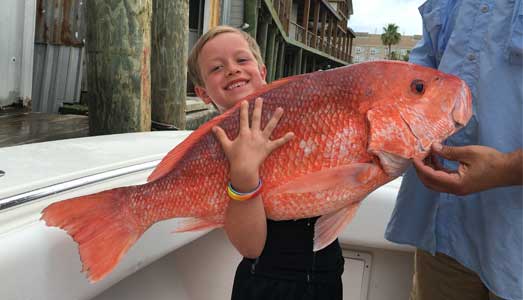 A special trip fishing offshore for huge Red Snapper!