Galveston Bay & Jetty Fishing
Fishing along the Galveston jetties, ship channel, and Galveston Bay for A wide variety of species throughout the year. Trout, redfish, sheepshead, sharks, black drum, Spanish mackerel and more. Book your Galveston bay & jetty fishing trip now!
About Galveston Bay & Jetty Fishing Trips
This is the perfect Galveston Fishing trip for families with young children, or to test your sea legs for a half day or full day of deep sea fishing trip. These trips always have chances to catch a variety of species, see some dolphins, possibly catch a shark (seasonally from May to September), and also have plenty of time to enjoy other activities that Galveston has to offer. We have great fishing available year round for these trips too.
We offer morning, midday, and afternoon trips for bay & jetty fishing tours in Galveston for up to 6 people per boat, so there's something for everyone to enjoy. This also allows you to sleep in and relax for the morning or enjoy a great afternoon on the beach in Galveston after your fishing trip too. Our online bookings have availability for trips in real-time as well, we recommend booking ahead to ensure your preferred date.
If this is your first fishing experience; don't worry, free fishing lessons are included!!!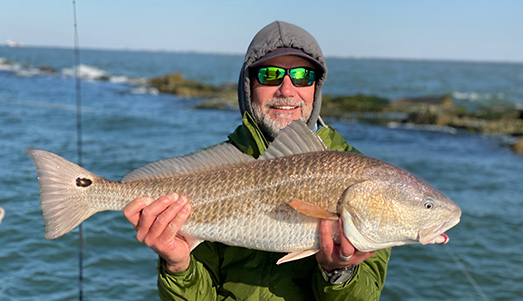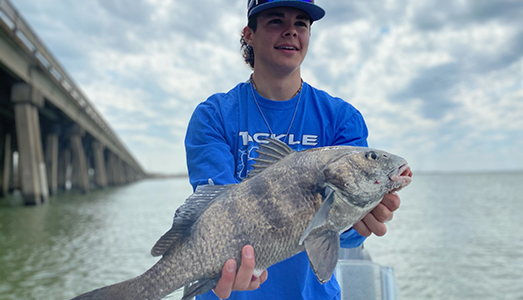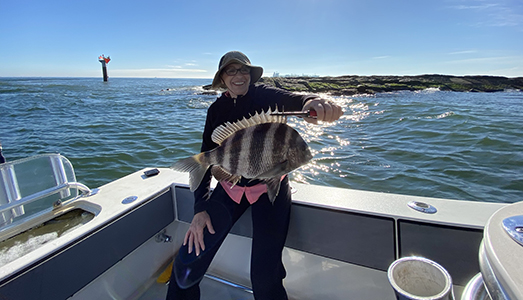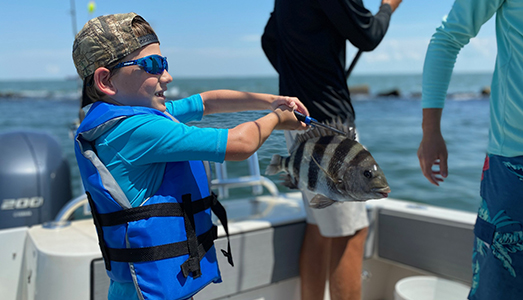 We also provide all of the rods and reels, fishing tackle and bait for the trip, there's no fuel surcharge, and we also include fish cleaning! All you'll need are snacks, drinks (no glass), and a fishing license. We have a cooler on board (with cold beer!!!) to put drinks and snacks in, but feel free to bring your cooler as well. Remember that your captain and crew work hard to ensure that you have a great experience on your deep sea fishing experience, you can show them your appreciation with a 15-20% tip and a 5-star review online. Both are greatly appreciated.
During your Galveston bay & jetty fishing experience, we typically try to do a combination of light tackle, bottom fishing, using live and dead bait. This gives us the opportunity to encounter a wider variety of fish species during your trip. The weather and conditions of the day might limit what types of fishing we can do and where we can comfortably fish as well. But we also have your safety in mind when we choose where to fish as well.
This is a very popular fishing trip and is available year-round. Depending on the time of year, common species can include sheepshead, white trout, red drum (redfish), speckled trout, black drum, sharks, flounder, whiting, pompano, spanish mackerel, and more. Many species come and go in spawning patterns and seasonal migrations throughout the fishing year in Galveston, so we focus on what is typically biting best to ensure you have an enjoyable fishing experience!
FAQs About Galveston Bay & Jetty Fishing
Or use the calendar below to select your date

Mine and 3 teenagers first "fishing" expedition. Captain Shane and his crew were so patient with us and answered all our questions. We had the best time!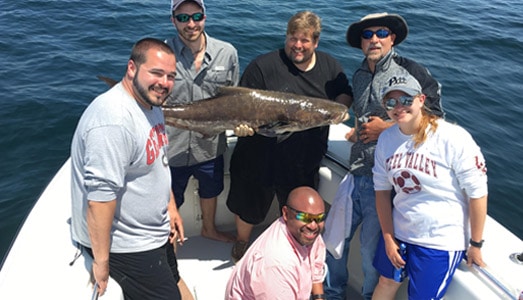 Fishing for Red Snapper, Kingfish, Ling,
Amberjack and more.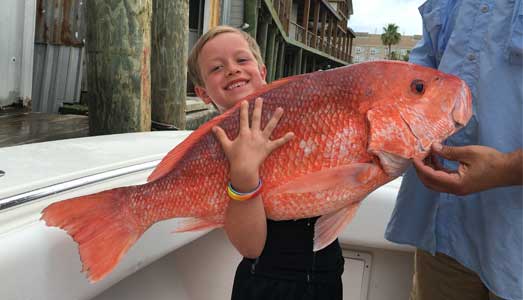 A special trip fishing offshore for huge Red Snapper!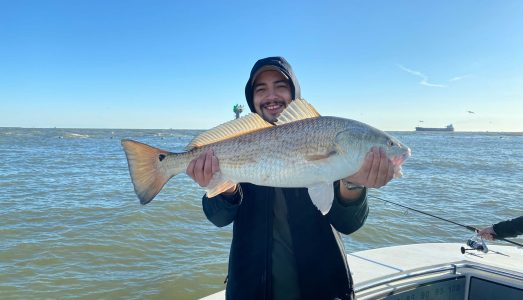 Nearshore/jetty Combo trip
Fish the bay, jetties or rigs depending on the conditions