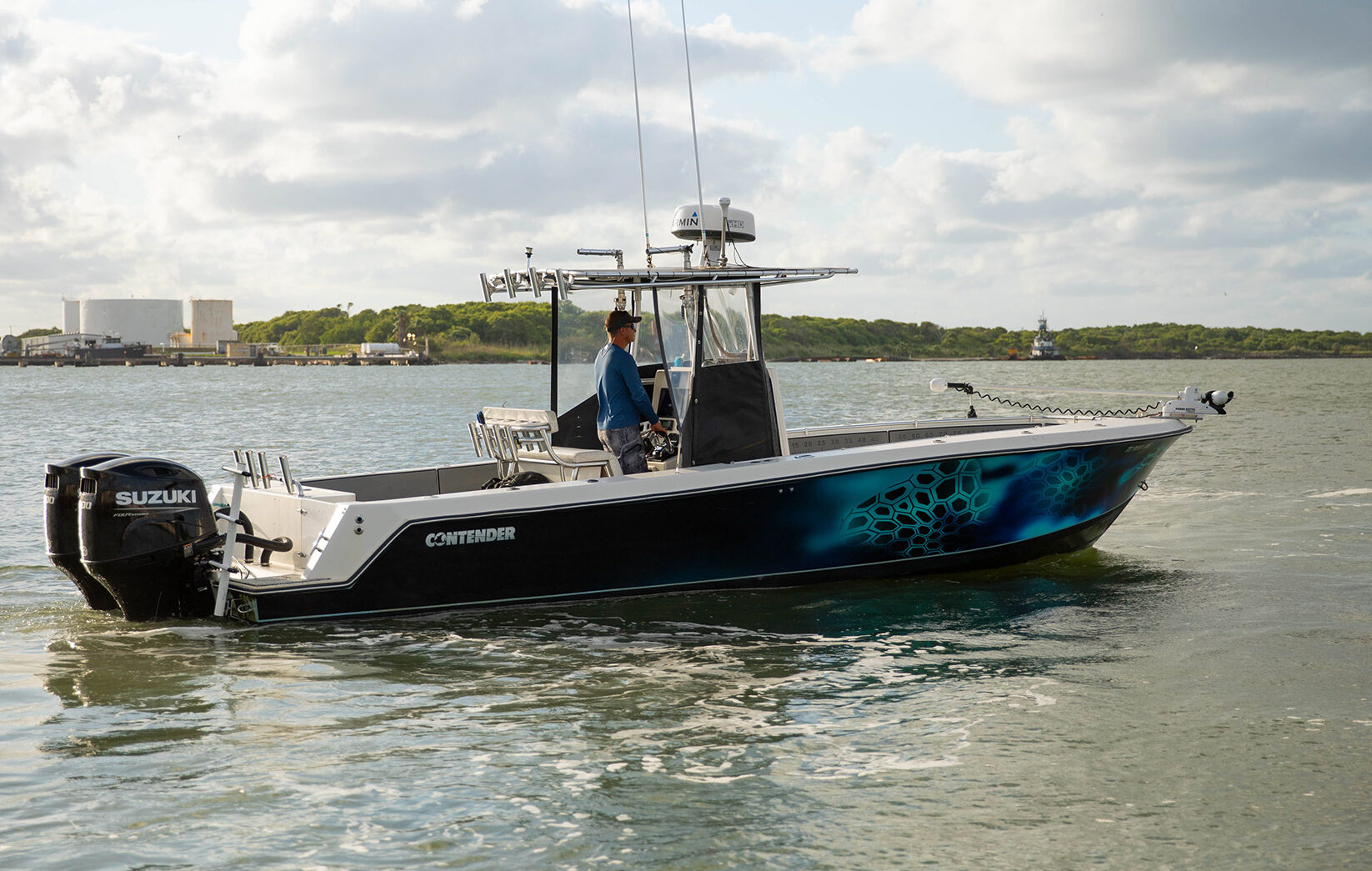 Boat: SHARECROPPER

THE Galveston fishing boat – (F/V) Sharecropper is a fully customized and restored 30 foot Contender with twin 200 HP outboard engines and state of the art electronics. To ensure your safety, the F/V Sharecropper is a U.S. Coast Guard commercially inspected vessel. This means that we have all the necessary life jackets, flare kit, life raft, satellite phone, and more. Just for good measure, we also have real-time, satellite weather on the boat to know what mother nature may have coming our way throughout the day.
When it comes to electronics, we've got you covered. Twin Garmin 12-inch, full color, touch screens are the gateway to a world of information at our fingertips. These screens provide an incredible user interface for safe and efficient navigation, satellite radio, autopilot, real-time weather, bottom machine/'fish finder', sea conditions, and much, much more.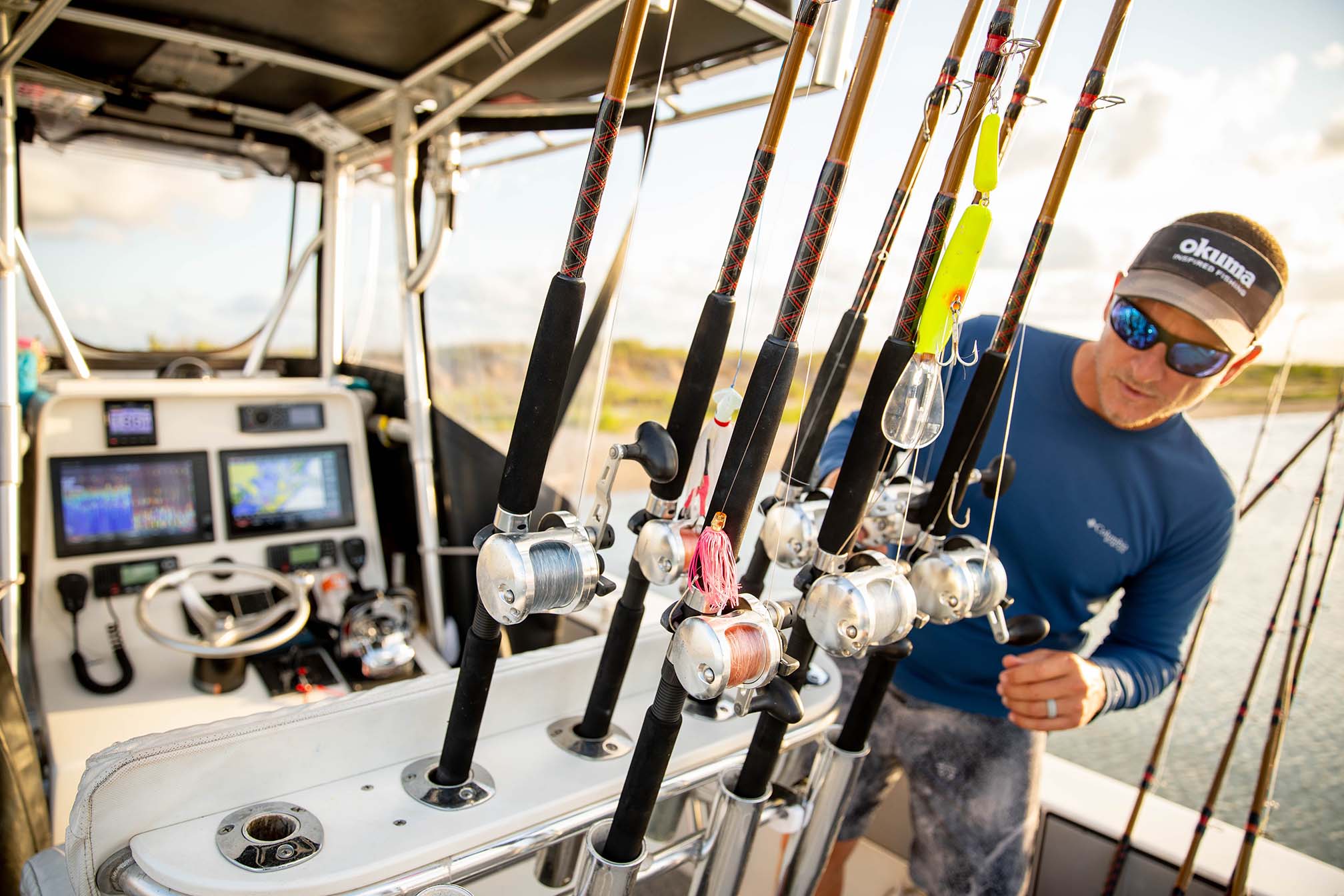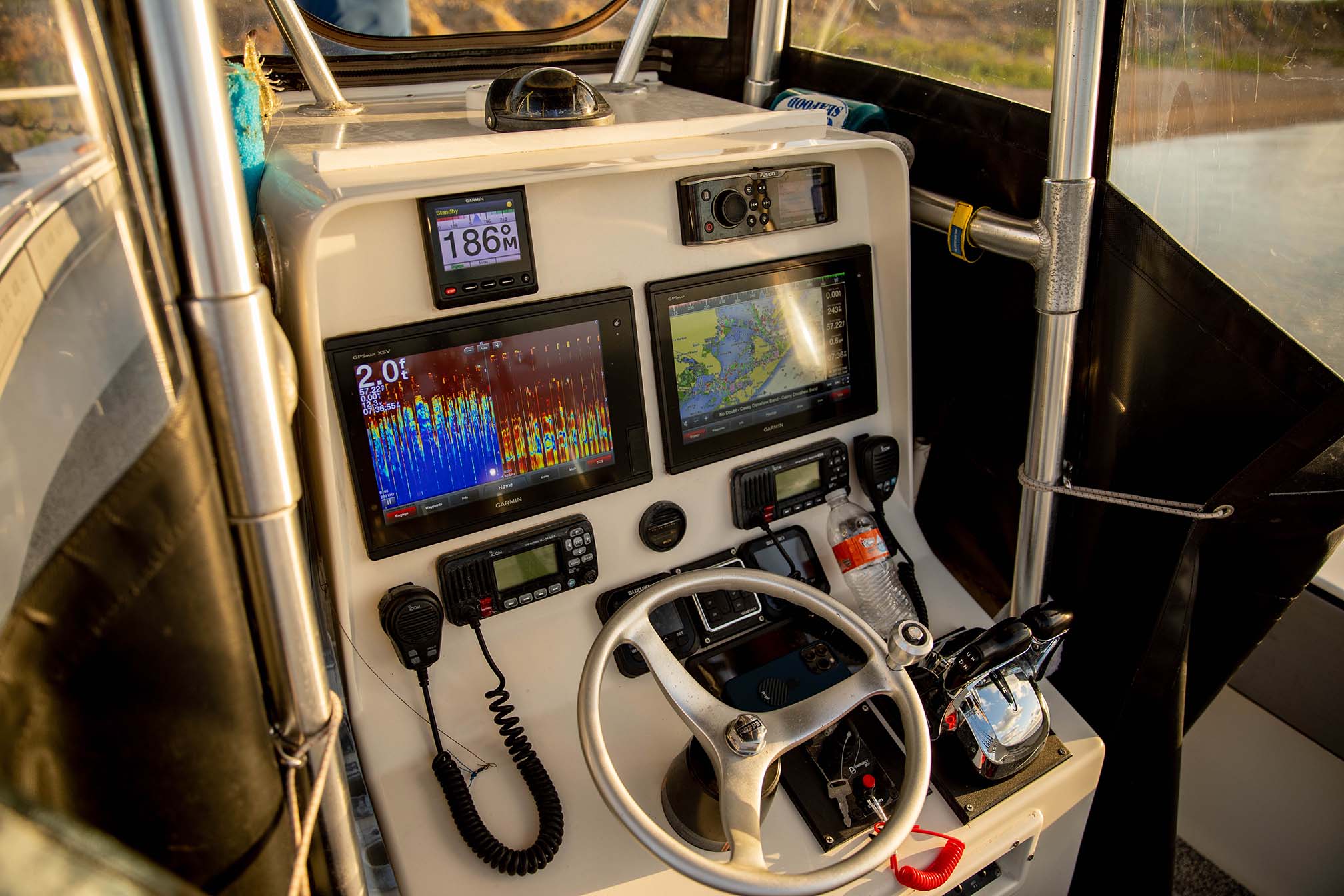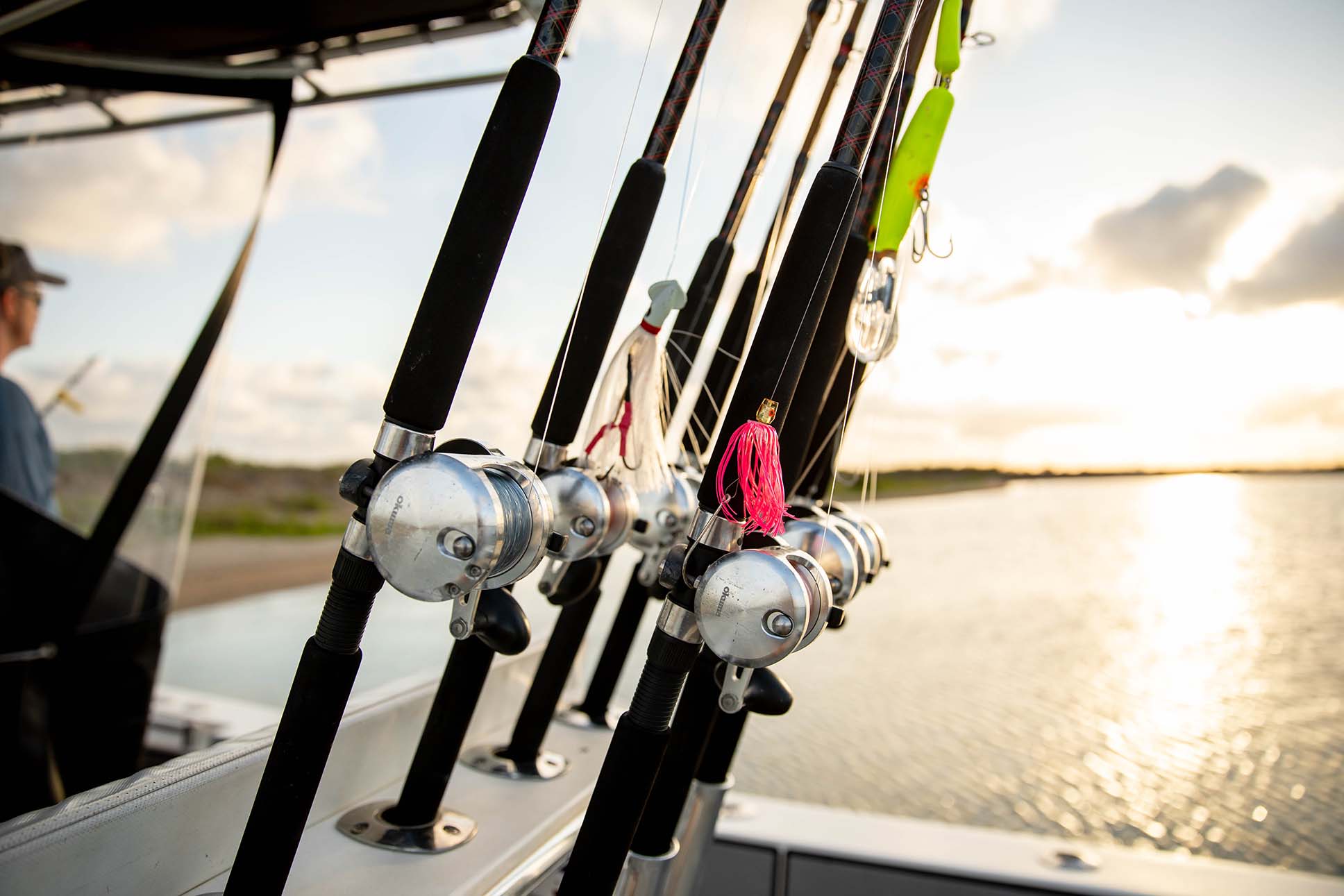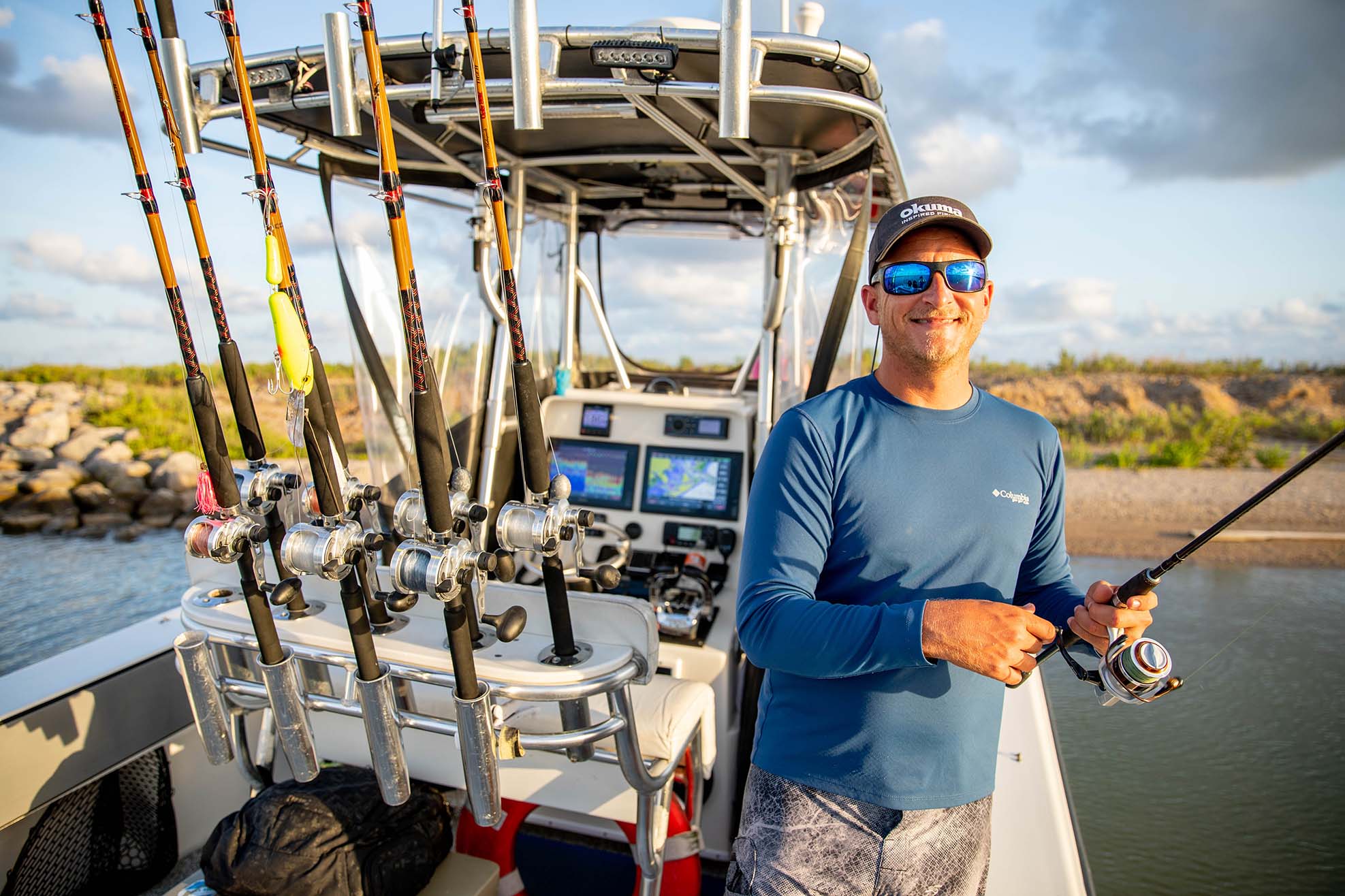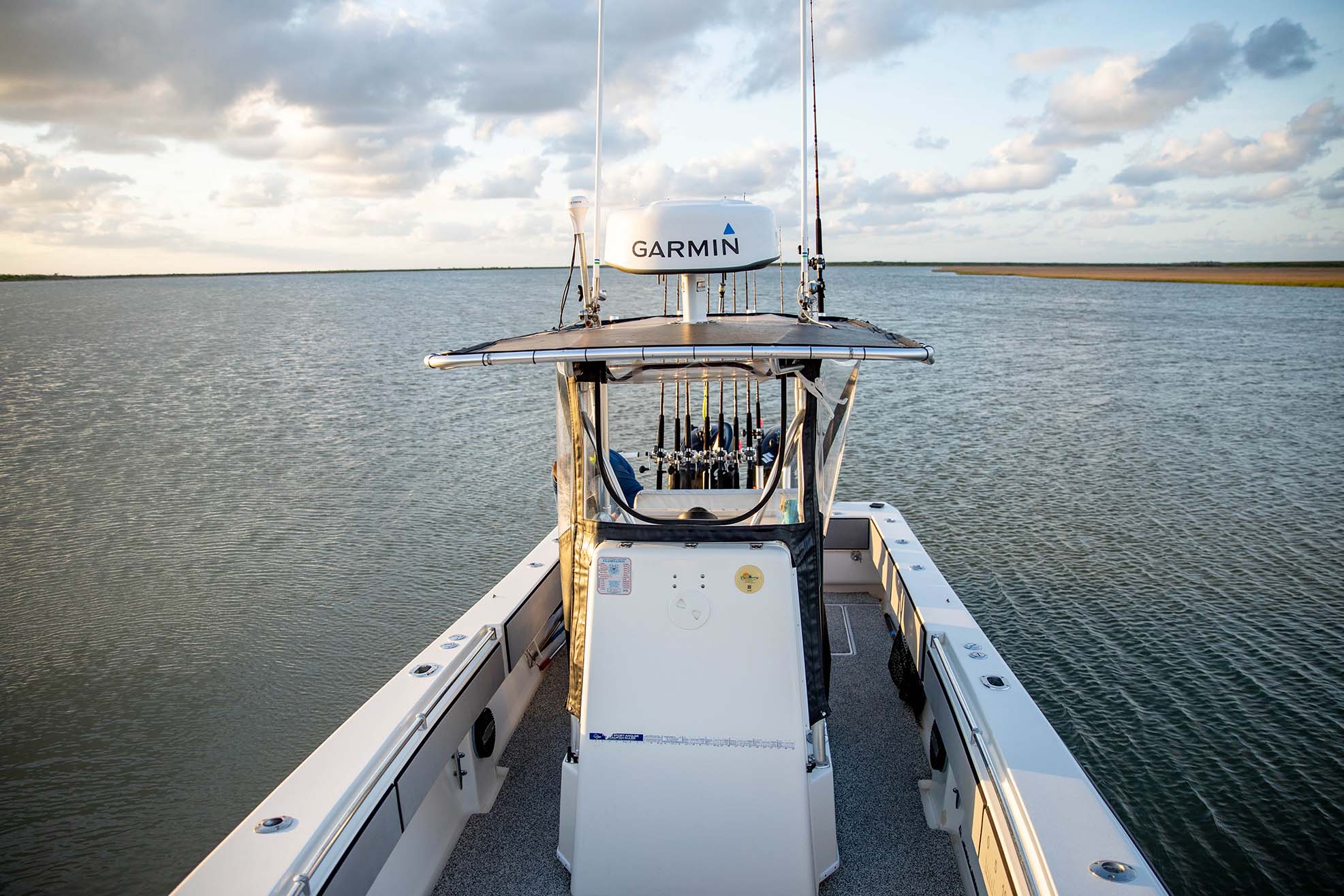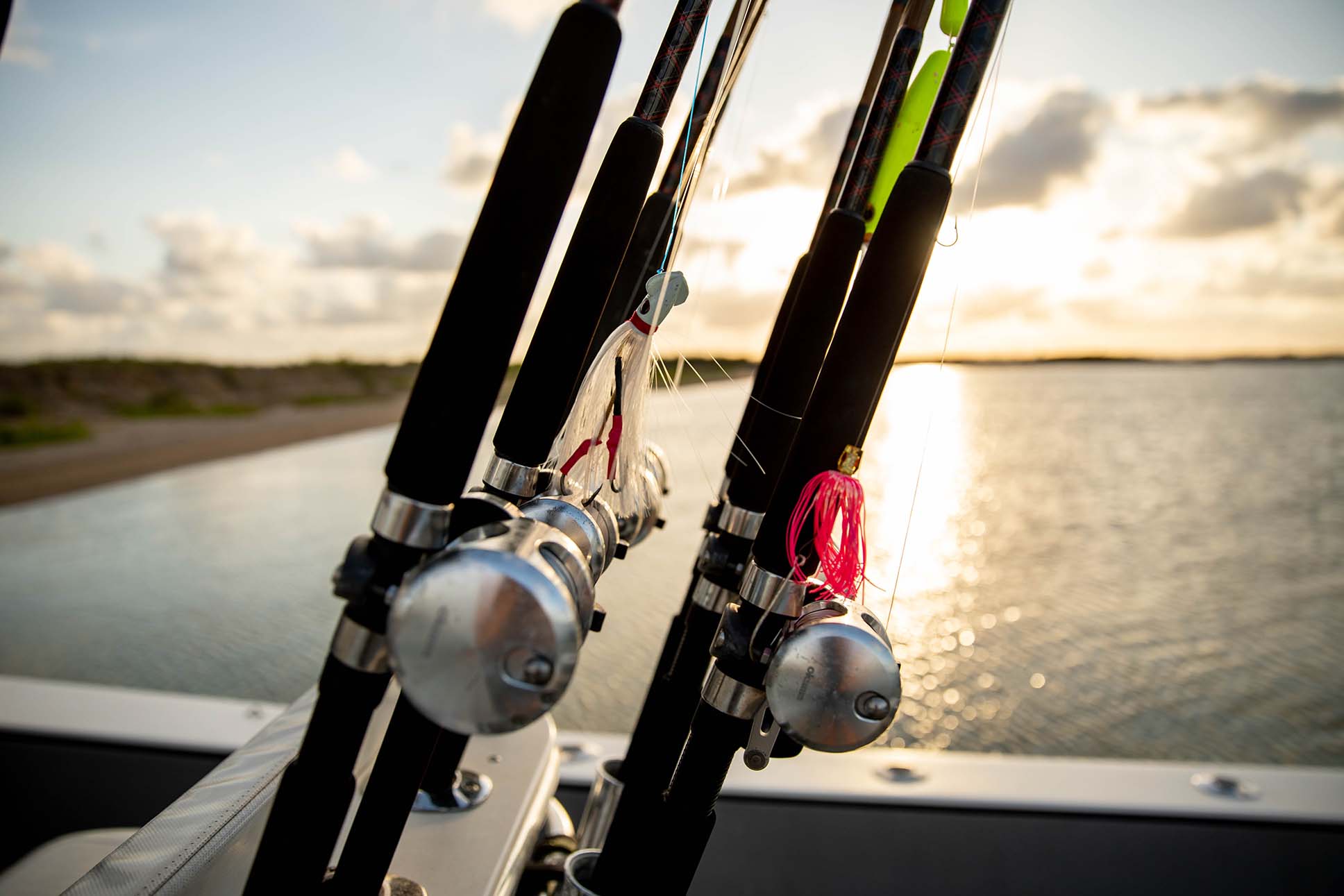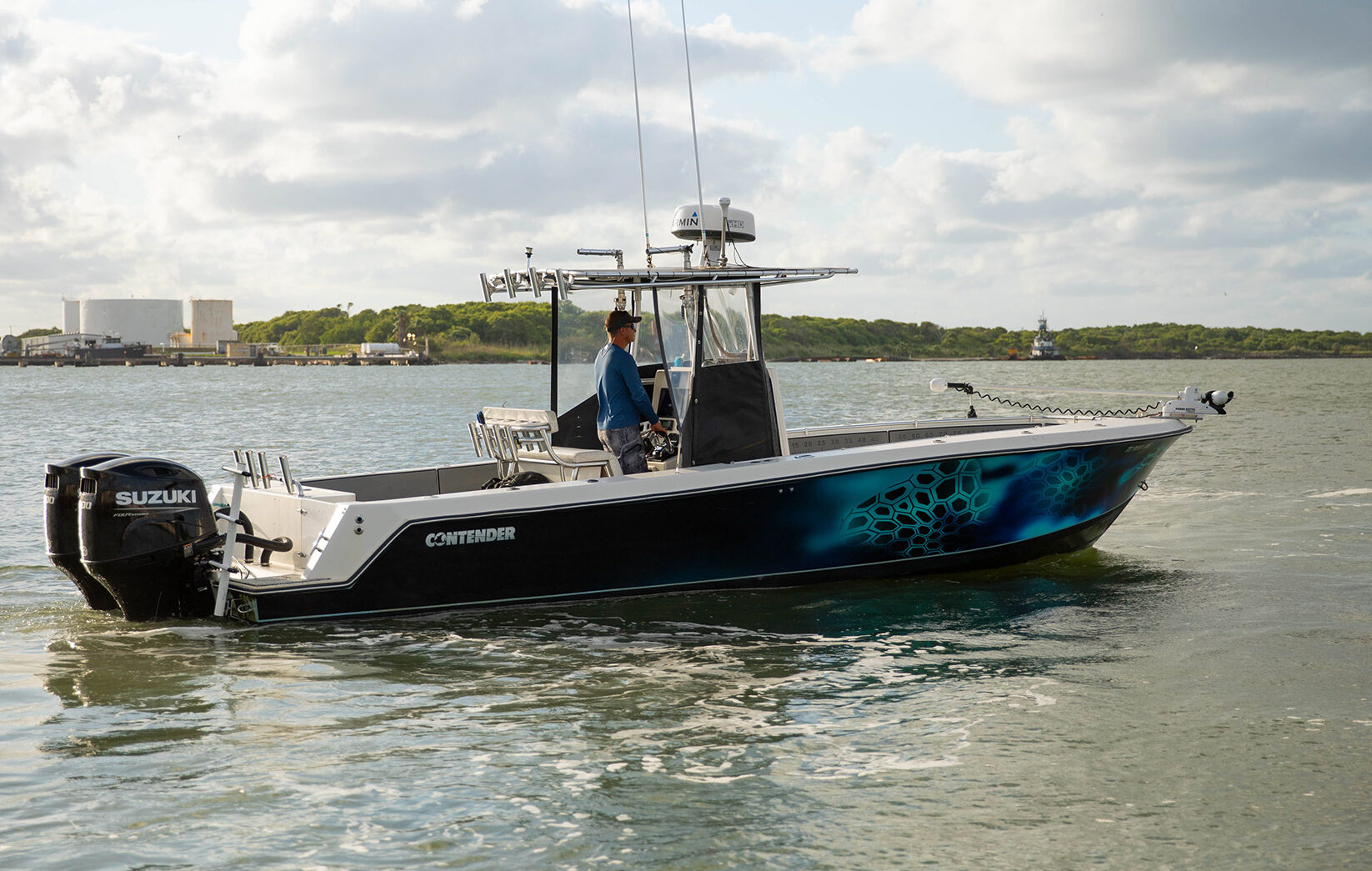 While we cruise around during the trip, we'll be doing it in style for sure. The Sharecropper also has a professionally tuned, WetSounds marine audio stereo system with subwoofer and amplifier to round out the full fishing experience with your favorite tunes. The stereo has bluetooth and SiriusXM satellite radio to provide a wide variety of music selection too. We typically listen to a mix of country, pop, and classic rock; but are happy to connect you to bluetooth and listen to your favorite music too!
We do have a bottom machine, commonly known as a "fish finder"… which is really a myth because the only true fish finder is a resourceful captain running the boat. If your captain spends time on the phone, it is often talking to other guides keeping track of the bigger picture of what is biting and where. There's a lot going on behind the scenes on a Galveston fishing boat to deliver a great trip.